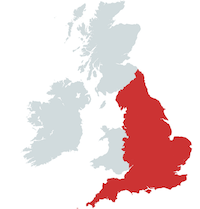 Map by mapchart.net - Some rights reserved.


Location
Colchester, Essex, England

Description
Colchester Castle is located in the centre of in Colchester in Essex. It is the largest Norman Keep in Europe, and is built in the same style as the White Tower of the Tower of London. It is a Grade I listed building. The castle is a rectangular block with projecting towers at each corner, and a semi-circular recess (apse) on the eastern side. The battlements at first floor level look like a hasty addition. The castle was originally three or four storeys high, but the upper floors have been removed. The castle is now home to the Colchester and Essex Museum.

History
The castle is built on the foundations of the earlier Roman temple. The foundations of the old Roman temple have now been uncovered and can be seen on a castle tour. The castle was ordered by William the Conqueror, and work was completed by around 1120. It is believed to have been built by Gundulph, Bishop of Rochester. In 1215, the castle was held for three months by a French garrison who had been assisting the English Barons in their struggle with the King. Eventually Colchester Castle was recaptured by King John. By the 14th century Colchester Castle was used as a prison. The roof of the Great Hall had collapsed by 1637.

In 1648, during the final stages of the English Civil War, Royalist leaders Sir Charles Lucas and Sir George Lisle seized Colchester and took over the castle. Colchester Castle was captured by Parliamentarian forces after a siege. Lucas and Lisle were subsequently executed at the rear of the castle. In 1656 the Quaker James Parnell was martyred at the castle. The upper storeys were pulled down in the 17th century for building materials in the town.

In 1727, the castle was acquired by Charles Gray who restored it and added an Italianate facade and tower. He created a private park around the castle, and built a summer house on the old Norman castle earthworks. He roofed the castle with red tiles. In 1892, the castle and the surrounding park were given to the town. The castle was restored in the 1930s after the local council took over the building and grounds. Extensive stabilisation work was commenced in the 1980s, and completed in 1992.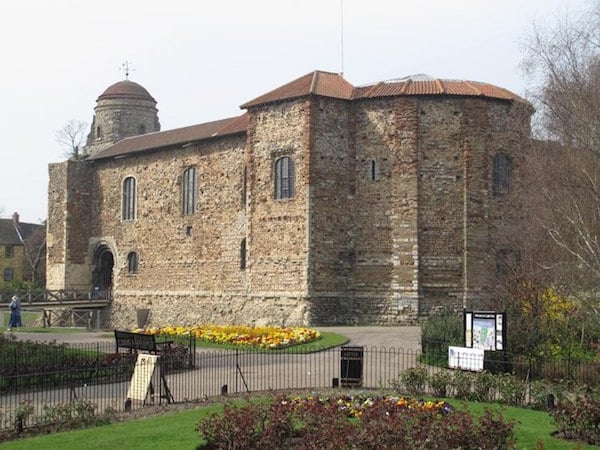 The castle re-opened in early May 2014 after a 4 million pound refurbishment

Photograph by Mike Quinn. Some rights reserved. (view image details)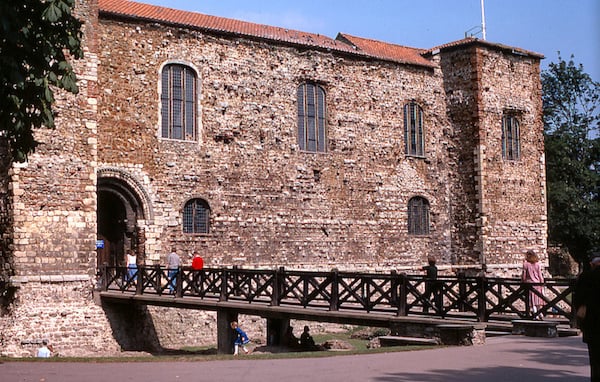 The entrance to Colchester Castle

Photograph by David Dixon. Some rights reserved. (view image details)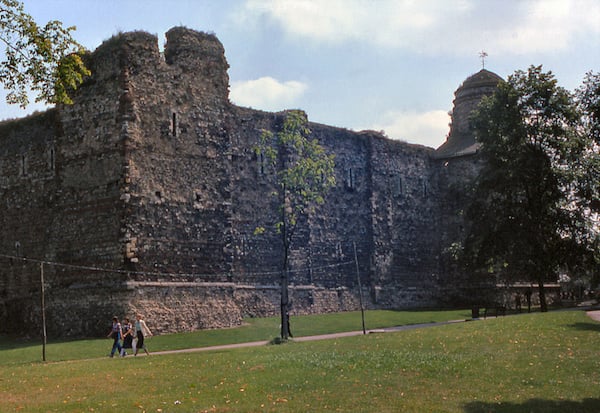 Colchester Castle

Photograph by David Dixon. Some rights reserved. (view image details)


© OpenStreetMap contributors licensed as CC BY-SA