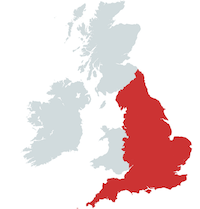 Map by mapchart.net - Some rights reserved.


Location
Berkhamsted, Hertfordshire, England

Description
Berkhamsted Castle is a located at Berkhamsted in Hertfordshire. The castle is a motte and bailey construction build originally in Norman times. The bailey is large with parts of the curtain wall still standing. The motte stands to one side with remains of the stone tower standing. The keep was a stone tower three storeys high. The castle is surrounded by two moats separated by an earth rampart. The ruins are open to visitors.

History
Berkhamsted Castle was a royal castle for a long list of English monarchs and their families, including William the Conqueror, King John, through to Henry VIII who gave it in turn to three of his queens, Katherine of Aragon, Anne Boleyn and Jane Seymour. Building of the castle started in 1066 by William the Conqueror who later passed the castle to Robert, Count of Mortain. During the reigns of Henry I and Henry II, the castle was in the hands of the Chancellors. In the 12th Century, Thomas Becket, Chancellor of England and later Archbishop of Canterbury lived in the castle. In early 1200s, King John added wing walls on the south side of the motte, and round towers along the curtain wall. King John gave the castle to his queen, Isabella of AngoulÍme, who lived there until 1216. In 1337, Edward III gave the castle to his son Edward, the Black Prince as part of the Duchy of Cornwall. Since then, the castle has been owned by the Duchy of Cornwall. The castle gradually fell into disrepair in the 15rg century. The castle is now in the care of English Heritage.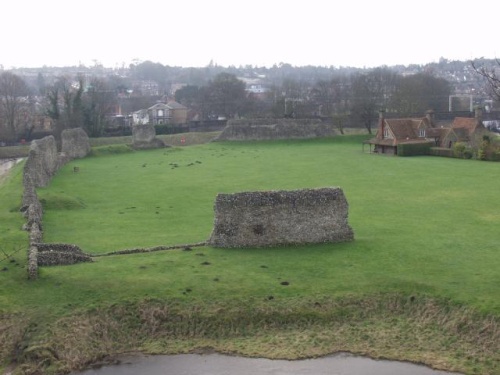 Berkhamsted Castle was an early motte & bailey castle built as a direct result of the Norman Conquest. Photo was taken from the top of the motte.

Photograph by Alan Simkins. Some rights reserved. (view image details)


© OpenStreetMap contributors licensed as CC BY-SA