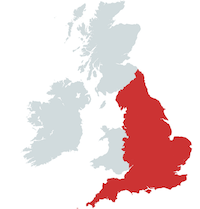 Map by mapchart.net - Some rights reserved.


Location
near Kirby Muxloe, Leicestershire, England

Description
Situated four miles west of the city of Leicester, Kirby Muxloe castle is found within the village of the same name.

Kirby Muxloe Castle was originally built of over 100,000 red fired bricks it was one of the earliest and last quadrangular brickwork castles to be built in England.

Today the remains of the unfinished 15th century fortified mansion are surrounded by a moat lined with brick and comprise of just a rectangular gatehouse and the south west tower which have recently been conserved. The gatehouse is now only one storey high, however the black and red diamond brickwork patterning and carvings are still visible. The tower stands at almost its full height and also displays the same black and red diamond patterned brickwork and is complete with battlements.

Facilities
The castle remains are open to the public between May and August 10am until 5pm at weekends and bank holidays.

History
There was a settlement on the site from the 9th century which continued to grow until the 14th century when a fortified manor house was built on the site by the Pakeman family. William, 1st Baron of Hastings; second cousin of Edward I, acquired the castle in 1480 after many years of leasing it and founded a brick castle on the site. He was given a license to crenellate the castle which he never realised as he was beheaded in the Tower of London in 1483 for treason.
The family kept the castle and from time to time added roofs and floors to the towers; however in 1484 the castle was abandoned. Later the new owner Sir Robert Banaster removed much of the building material to build a farmhouse nearby. In 1911 the castle was placed under the guardianship of the Ministry of Works and now managed by English Heritage who have carried out extensive restoration work.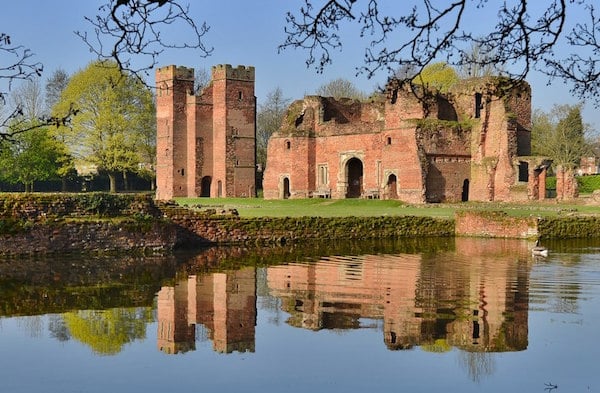 Kirby Muxloe Castle

Photograph by Michael Garlick. Some rights reserved. (view image details)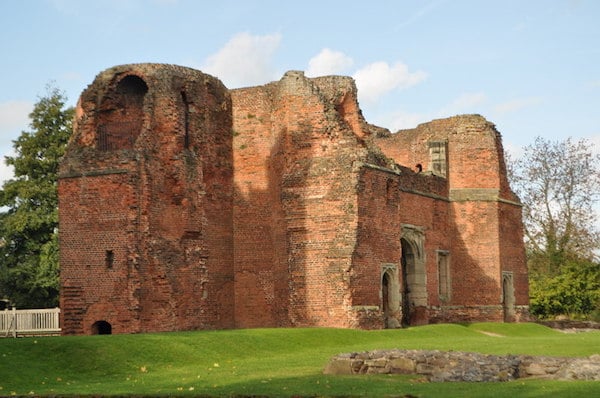 Kirby Muxloe Castle

Photograph by Ashley Dace. Some rights reserved. (view image details)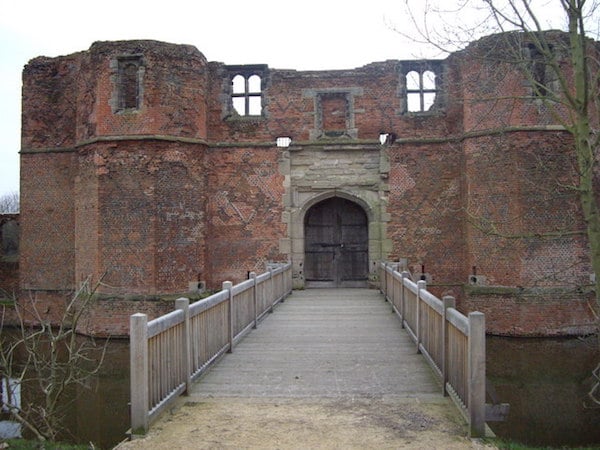 Kirby Muxloe Castle

Photograph by Tim Hallam. Some rights reserved. (view image details)


© OpenStreetMap contributors licensed as CC BY-SA