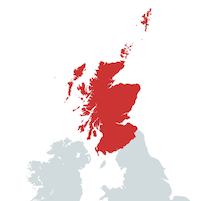 Map by mapchart.net - Some rights reserved.


Location
near Muness, Shetland Islands, Scotland

Description
Muness Castle is the most northerly castle in Scotland located in the south east corner of Unst, Shetland. Muness is a ruined storey z-plan castle with circular corner towers. The remaining two corners of the castle have remains of corbelling that would supported turrets. The ground floor has a large kitchen and a number of cellars. One of the cellars now displays stones and loopholes from the castle. The great hall was on the first floor with chambers at each end. The main chamber is at the far end from the main stairs and has remains of a private spiral staircase. The castle originally had a walled courtyard on its south west side, complete with ranges of outhouses, but these have all gone. The building is in the care of Historic Scotland.

History
Muness Castle was built around 1598 by the Bruce family. Muness Castle was built by Laurence Bruce, the half brother of Robert Stewart, the Earl of Orkney. French raiders attacked and burned Muness Castle in 1627. Although the castle was repaired, it was no longer in use by the end of the 17th century. The Bruce family sold Muness Castle in 1718. The castle was roofless by 1774.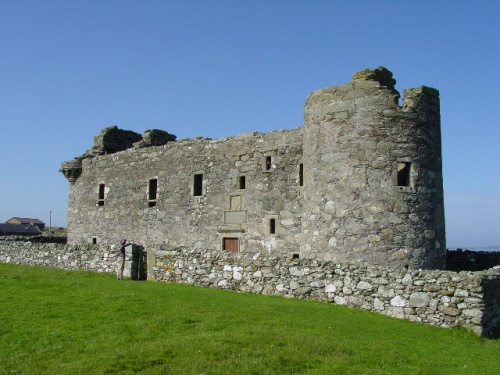 Muness Castle Unst. Muness Castle is the most northerly castle in the British Isles. Key avaialble from nearby cottage.

Photograph by Colin Park. Some rights reserved. (view image details)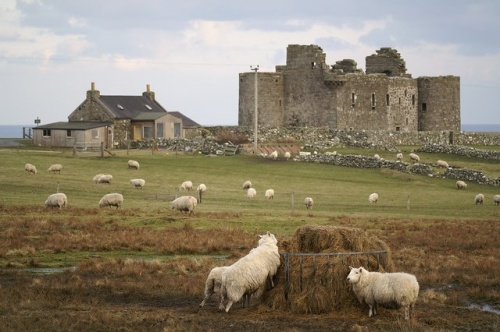 Muness Castle. Sheep feeding in front of Muness Castle, with Castle Cottage to the left.

Photograph by Mike Pennington. Some rights reserved. (view image details)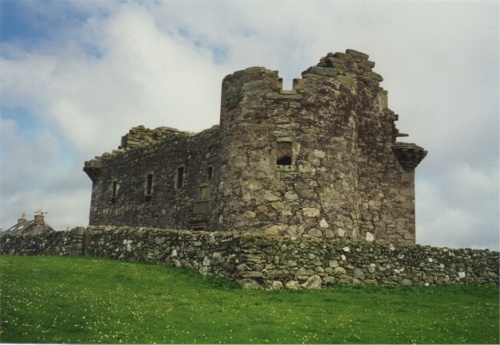 Muness Castle, Unst

Photograph by Tom Pennington. Some rights reserved. (view image details)


© OpenStreetMap contributors licensed as CC BY-SA